Services
Assessment Services
We provide a range of specific assessment services designed to understand a child or youth's skills in a variety of areas (e.g., intellectual, learning and achievement, attention, social-emotional, behavioural functioning).
At this time, we are no longer accepting referrals for Psychoeducational assessments and specific assessment inquiries for Attention-Deficit/Hyperactivity Disorder (ADHD).
Screening and Specific Assessment Services
Cognitive and academic screening assessments ($500)
Our cognitive and academic screening program offers brief assessment for younger children (age 5-7) to better understand their learning profile, including reading and math skills, cognitive processes important for learning, and processing skills that support academic achievement.  These assessments provide a "snapshot" of where a child is at, and may lead to recommendations to help at school and home. No diagnosis is provided through this assessment pathway.
Attention-Deficit/Hyperactivity Disorder (ADHD) assessments ($500)
Do you have concerns with your child or youth's ability to focus, resist distractions, stick to boring or difficult tasks, stay organized and "put together", and keep track of their belongings? Is your child or youth constantly moving, super talkative, or always jumping from one thing to another? Does your child or youth often "act without thinking", have difficulty planning ahead, or not seem to learn from consequences? Do these kinds of struggles make life more stressful at home, school, and in the community? As part of this service, we use interviews, questionnaires, observations and record review to determine if your child might have ADHD. We can also look at ADHD as part of a learning assessment.
Complex and Developmental Assessments
Complex assessments ($1800)
We conduct complex assessments when there are multiple questions about a child or youth's learning/development, as well as significant behavioural or emotional concerns. These assessments are intended to clarify your child's strengths and difficulties, as well as to help sort through multiple issues or diagnoses.
Developmental assessments ($1800)
Are you concerned about your child's development in multiple areas, such as understanding others, expressing themselves, getting along with others, being independent at home and school, learning, and understanding ideas and concepts such as time, money, and safety rules? We provide developmental assessments that consider children's overall development and intellectual functioning as well as their daily living skills.  As part of this service, we conduct assessments or re-assessments of suspected or previously diagnosed intellectual disability, including "MID" (mild intellectual disability), "DD" (developmental disability), and "GDD" (global developmental delay).
Learning / Psychoeducational Assessments
Learning/ Psychoeducational Assessments ($1600)
Does something seem to be getting in the way of your child being successful at school? Are you concerned about your child or youth's reading, writing, math, or learning skills and work habits? Do you want to understand your child or youth's "learning profile"? We conduct psychoeducational assessments that look specifically at children's learning and skill processes that are important for academic achievement. This process often includes intellectual assessment, academic assessment (reading, writing, and math), questionnaires, observations, and contact with your child's school. These assessments may lead to a diagnosis such as a learning disability (which could include dyslexia, dyscalculia, dysgraphia, and executive functioning difficulties), language disorder, and/or ADHD. The results from these assessments may be used to help inform supports at school and in the community (e.g., Individual Education Plan (IEP) for your child). 
Individual Intervention and Treatment
We provide a range of intervention and treatment services designed to support a child/youth and/or families in a variety of areas (e.g., anxiety; mental health and well-being; adjustment and loss). Information on group specific treatment services for children, youth and parents/caregivers will be posted on our Events page with various groups and workshops being offered throughout the year.
Individual cognitive behavioural therapy (CBT) for anxiety ($125 per session)
Does your child or youth have anxiety about specific issues or situations, such as needles, vomiting, going to school, making presentations, trying new situations, or speaking with other kids?  Maybe your child or youth experiences worry thoughts or uncomfortable feelings in their body like headaches, stomach aches, muscle aches, or feelings of panic. In this service, we help your child or youth learn to "face their fears" and develop bravery skills to tackle particular challenges. This service is appropriate for clients who may have diagnoses such as specific phobia, generalized anxiety disorder, social anxiety disorder, and selective mutism. We also provide exposure and response prevention for clients with diagnosed or suspected obsessive compulsive disorder (OCD).
Self-regulation coaching for emotional and behavioural difficulties ($125 per session)
Does your child or youth have "big feelings" or "big behaviours"? You might describe your child or youth as a "super feeler" or "highly sensitive", or as having "leaky brakes" or self-regulation difficulties. In this service, we help parents and caregivers develop a better understanding of their child or youth's struggles and sensitivities, and to develop "emotion coaching" skills to help their children and youth calm down, express their feelings, and learn to problem solve.
Individual supportive therapy for children and adolescents ($125 per session)
Is your child or youth going through a difficult time due to a recent loss, change, or difficult experience?  In this service, we work with children, youth and parents and caregivers from a variety of therapeutic approaches (e.g., solution focused; cognitive-behavioural therapy; acceptance and commitment therapy) to better understand and manage their thoughts, feelings, and/or reactions about their situation.  We provide a supportive, therapeutic process to help guide them in sharing their challenges and gain the confidence and skills they need to manage their well-being.
Academic intervention or 1-1 tutoring sessions ($100 per session)
At different times of the year, we offer individual academic intervention such as reading, spelling, or study skills group support, as well as 1-1 support for reading, writing, math, spelling, or organizational/executive functioning challenges at school.
Consultation & Brief Services
We provide services designed for parents/caregivers looking to consult with our clinical team or looking for support in implementing strategies or navigating resources for their child/youth.
Brief parent consultation or service coordination (1-3 sessions based on complexity; $125 per session)
Do you have specific questions about your child's development and need answers? Perhaps there is a specific behaviour or challenge and you want to talk it through with an understanding professional.  Are you looking for further strategies, services, or next steps, or feeling like you still are "missing something"?  Or maybe your child has recently gotten a diagnosis such as a Learning Disability, ADHD or Autism Spectrum Disorder and you are wondering about next steps or services in the community. We offer brief, targeted consultation to parents to address particular questions, problems, or to help link your family to relevant community services.
Services Not Available
Services we do not offer. At the current time, we do not offer:
Specific assessments for Autism Spectrum Disorder (ASD), although in some instances, ASD may be assessed as part of a complex assessment process
Therapy for children or teens who are exhibiting significant distress and impact due to trauma or attachment disruption
Therapy for children or teens with significant acting out behaviours (such as conduct disorder)
Therapy for children or teens with eating disorders
Therapy for children or teens who are abusing substances
Therapy with children or teens with suspected or diagnosed psychosis
Family therapy
Therapy for children or teens in crisis or with significant mood disorders (e.g., severe depression) or significant suicidal behaviours
However, we are constantly expanding our services and working with our community partners to meet the needs of the community. Please check back for new services in the future.
As a training site, we provide services at a lower cost.
The Mary J. Wright Child and Youth Development Clinic provides high-quality, affordable comprehensive and focused psychological assessments; intervention and treatment services, to children and youth from three to 18 years of age.
As the MJW-CYDC is a cost neutral clinic, we are dependent on our service fees to cover our operating expenses. Service fees also provide an opportunity to offer a sliding fee scale to our community and families based on financial need and personal financial circumstances.  At the MJW-CYDC, our goal is to work collaboratively with our families to determine a fee schedule that meets the needs of the clinic and each family.
Clinic services are not covered by the Ontario Health Insurance Plan (OHIP). However, clients with extended (supplemental) health care plans or clients receiving Workplace Safety Insurance Board (WSIB) benefits may have partial or full coverage. Clients are encouraged to check with their benefit plan(s) for coverage. It is the client's responsibility to pay for services and to forward all receipts for reimbursement to the insurance company directly.
While recommended rates from the Ontario Psychological Association for similar services are higher than our fee schedule, as a training site, we provide services at a lower cost.  Please click on the current fee schedules for our consultation, assessment, and intervention/treatment services.
Current Fee Schedules
Consultation & Brief Services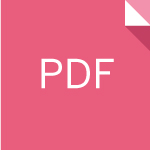 Consultation & Brief Services

Assessment Services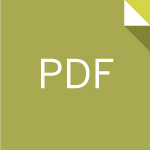 Assessment Services

Individual Intervention & Treatment Services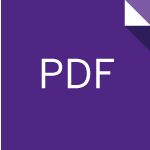 Individual Intervention & Treatment Services